This is the place where fever is overcome, where you get pried open by the speculum, anesthetized, and cut up. Two scared-the-living-daylight-beings, two spared lives: as different as two peas in a pod.

Plenty of misunderstanding follows, perhaps for the better. For even this is more than the void. It helps to while away the time between two rounds of sleep.

It's a tick-tack-tick cathartick time to throw off the blanket for all quick and alive – not much of help, but no harm either.
The performance was awarded on the Review of Alternative Theaters in Szeged in 2006 by the prize of the Association of Host Theaters.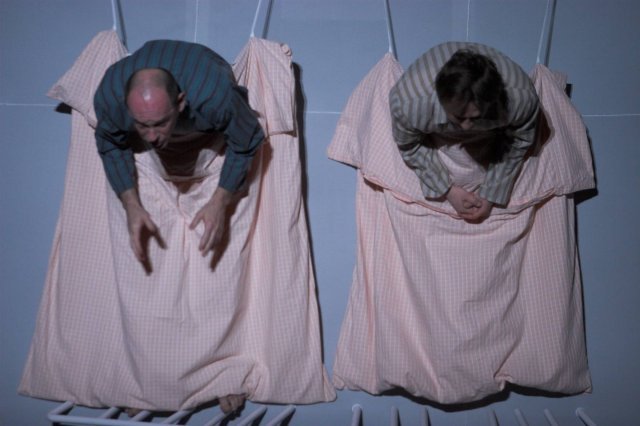 Director:
Réka Szabó
Co-creators:
Krisztián Peer, János Regős and the performers
Performers:
István Gőz, László Kövesdi
Lights and set:
Attila Szirtes