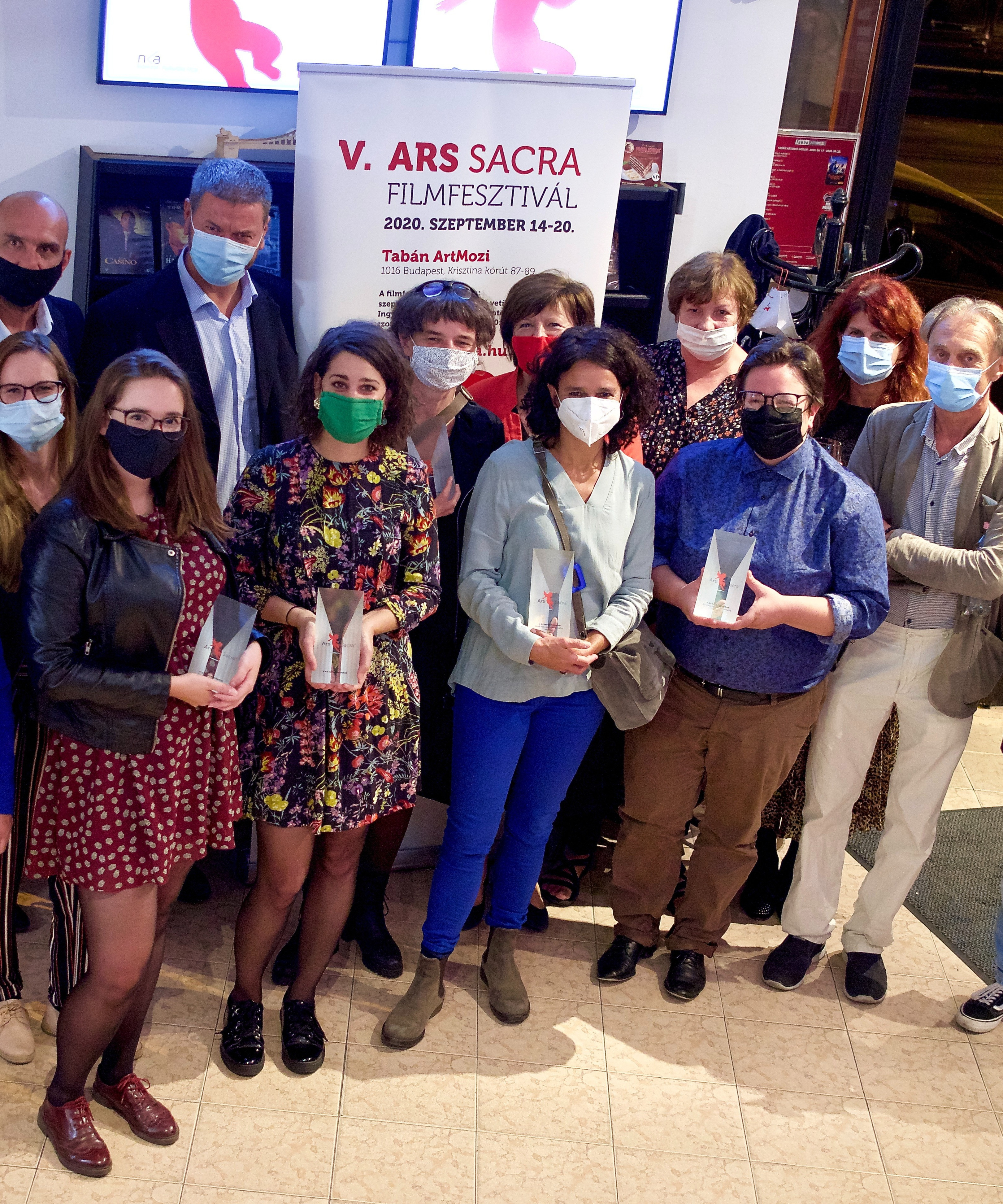 Like our company, The Symptoms, our documentary, The Euphoria of Being has been proved virus-resistant as well.
IN FACT, it has continued its conquest unbroken even in recent stormy times.

Here is a list of successes:
* Perhaps the greatest pride is that the European Film Academy has shortlisted it into the 13 best documentaries, thus it will compete for the European Film Prize in the category. The list will be narrowed to 5 on November 7 and the winner will be announced on December 12. You can cheer!
* The Polish Millennium Docs Against Gravity Film Festival gave the Best Debut Award to the film.
* The Ars Sacra Film Festival, which aims to present the rich diversity of European culture based on traditional Judeo-Christian foundations to the society through art works, gave to Réka's film the Best Feature-Lenght Documentary Award.
* In Barcelona, the Choreoscope International Dance Film Festival gave the "Portrait of a Generation" Award to the film.
* The icing on the cake that our trailer also brought the Arany Blende's Jury's Grand Prize in the competition of cinema trailers.
* What will be next? :) *