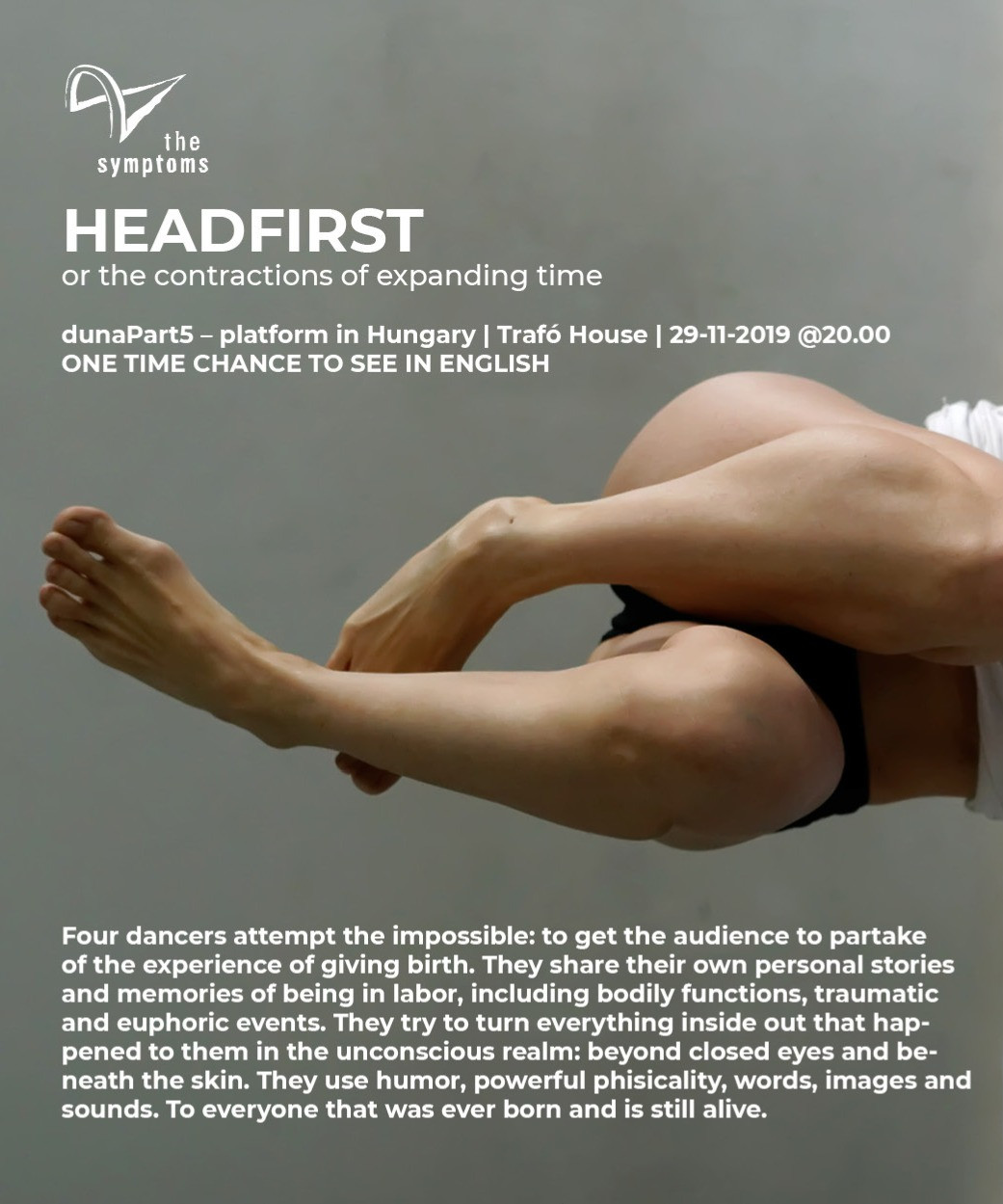 The Trafó House of Contemporary Arts will host the dunaPart - Contemporary Performing Arts Platform for the fifth time in 2019 from November 27 to 30, 2019.
Like the former dunaPart, their aim is to present the independent Hungarian performing arts internationally, to promote co-operation and international distribution. The focus is still on presenting contemporary theater and dance as well as other innovative, performative genres.
For this series of events has been invited The Symptom's HeadFirst by the organizers.