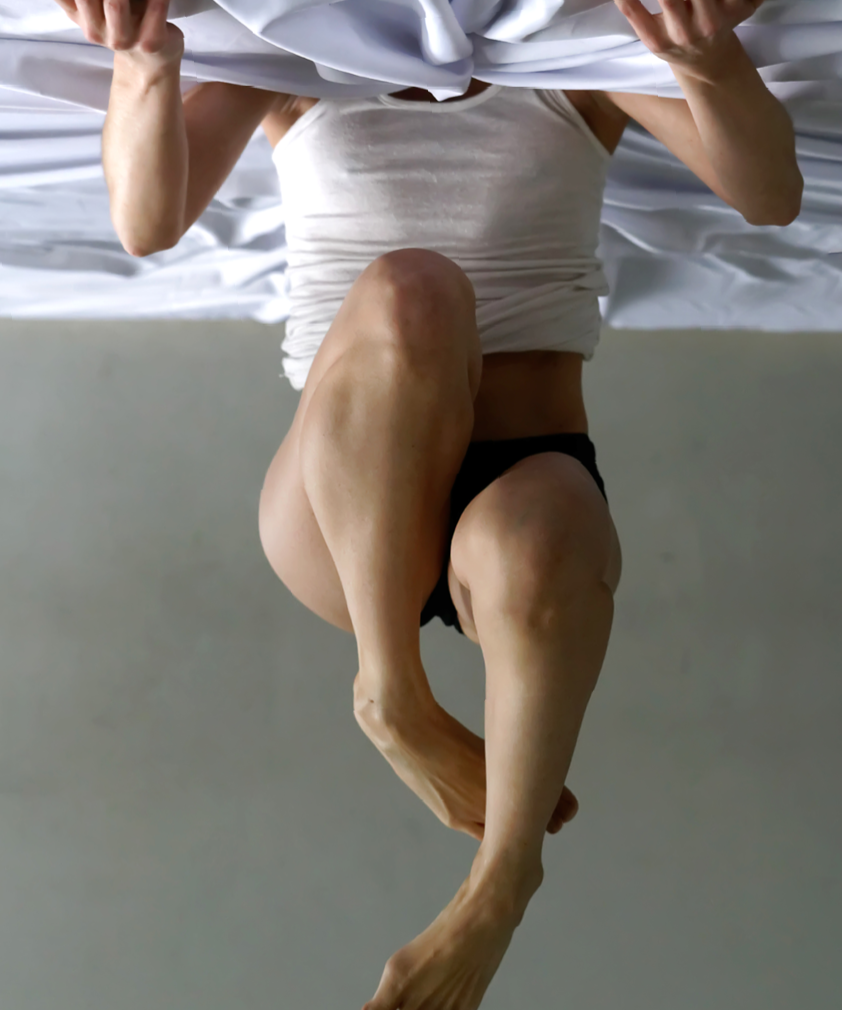 Four dancers search for ways to recreate their experiences of childbirth through body language, dance, words, and lights in a new show staged by The Symptoms. Head First — The Contractions of Expanding Time is an attempt to take a more sincere, more intimate look on the subject, breaking with the habitual discourse of idyllic or reductive depictions. Premiering February 2 and 3 at the Trafo.

"I was taken aback by what happened as I was giving birth. I was confronted by unknown, sweeping forces in my body, and had no idea how to deal with them," says Réka Szabó, artistic director for The Symptoms. "I would have been thankful for someone to prepare me for the experience, or at least help process it after the fact. Since then, I have talked to many women who felt the same way. All have said that the subject of childbirth in our society is steeped in taboo and cliché—a sort of black box you cannot talk about."

It is this black box that The Symptoms crack open in their latest piece, in which four female dancers—Dóra Furulyás, Csilla Nagy, Melinda Virág, Viktória Dányi—build forward from their own stories of childbirth, using their body memories to recreate an experience that is traumatic and euphoric at the same time. Head First — The Contractions of Expanding Time approaches the subject in a way that is analytic and nuanced, yet deeply personal for a truly liberating effect, delivering the combination of absurd humor and physical focus that has become the hallmark of the company. The creators hope that the show will help tame the anxieties, fears, and passions surrounding the topic of childbirth.

The show premiers at 8 p.m. on February 2 and 3, 2018, at the Trafo. After the performance, doulas invited by the Másállapotot a szülészetben ("Alternative Obstetrics") movement will welcome audience members, both men and women, interested in discussing their past or future experiences with childbirth in an intimate setting.