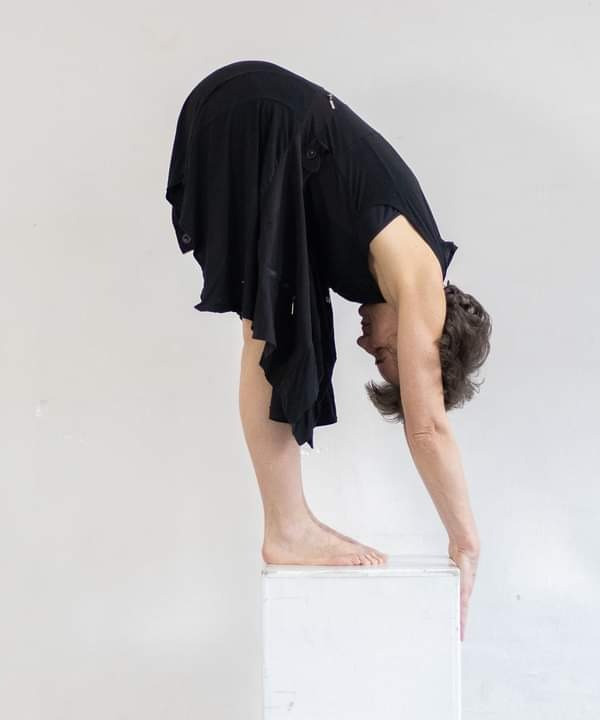 Réka Szabó was awarded this year's Imre Zoltán Prize, which she received on the occasion of the World Dance Day on 29 April at the National Dance Theatre.
This year, Réka Szabó was nominated by an overwhelming majority of past winners, so the Board of Trustees had no difficult task.

There was no opportunity for Réka to speak at the gala organised by the Hungarian Dance Artists' Association, so we are publishing her thoughts here:
"This award is not just for me, but for all those I have worked with over the past 20-30 years. I have always enjoyed creating in a community. I feel privileged to have worked with so many completely different, unique people. I thank them for their talent, their openness, their perseverance and for giving their whole being to the rehearsal process - this award is theirs too! But even more than that: this year, this prize is not only for the The Symptoms and myself, but for the progressive, experimental, mixed-genre branch of dance. Independent contemporary companies are now in an extremely difficult situation. It is feared that this branch of contemporary dance will disappear almost completely from Hungarian cultural life, unless something miraculous happens. We would like to take this opportunity to thank the previous winners for their nominations and the Board of Trustees for the award. Since the agenda of the award ceremony did not include the speeches of the laureates, I felt it important to write these thoughts down here."
Photo: Viktória Dányi